CODE[X]Books
AN INTERNATIONAL THEORY IMPRINT • SDSU PRESS
SDSU Press's CODE[X] imprint brings out scholarly studies in general fields associated with cultural studies--the Postmodern, translation theory, deconstruction, queer theory, cyborgasmic bodies, etc. These works reflect our engagement with current intellectual interventions with an emphasis on dynamic, innovative scholarship.
Zaum
The Transrational Poetry of Russian Futurism
Gerald Janecek
ISBN 1-879691-41-8
| paper, 428 pp.
| illustrated
| US $25
ZAUM @ $21.95 via AMAZON.COM

This is the most comprehensive treatment of a significant episode of the historical avant-garde period to which many refer but with little concrete background.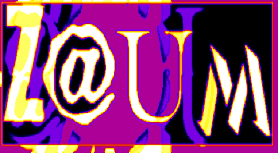 According to Charlotte Douglas (Russian and Slavic Studies, NYU), Zaum "is an encyclopedic account of zaum or 'beyonsense,' the most distinctive feature of Russian avant-garde art and poetry early in the 20th century. Janecek has mined a myriad of arcane and inaccessible sources, gathered the entire historical record in one place, and made it readable and comprehensible. His account of zaum theory and practice will be indispensable for anyone interested in modern poetry and art. Certainly it will become a standard text for all students of Russian Futurism."

Gerald J. Janecek is Professor of Russian at the University of Kentucky. He received his Ph.D. in Slavic Languages and Literatures from the University of Michigan in 1972. He specializes in 20th century avant-garde Russian literature of the early decades and in contemporary Russian poetry. He has written on Andrei Bely, on Russian Futurism and on a variety of contemporary Russian poets. His publications include translations of Bely's Kotik Letaev (2nd ed. Northwestern, 1999) and The First Encounter (Princeton, 1979), and the books The Look of Russian Literature (Princeton, 1984), ZAUM: The Transrational Poetry of the Russian Futurists (San Diego State University Press, 1996) and Sight & Sound Entwined: Studies of the New Russian Poetry (Berghahn, 2000).

Internet SPECIAL



In Memoriam to Postmodernism: Essays on the Avant-Pop
Mark Amerika and Lance Olsen, eds.
ISBN 1-879691-32-9
Paper/ pages: 212 /$20 plus shipping/handling
1995
This collection of irreverent, bold, and challenging cutting-edge essays explores the recent cultural phenomenon of "avant-pop." Originally "published" on the Alt.X World Wide Web publishing site in the spring of 1995, this collection now appears as a physical book you can hold in your hand, throw at the wall or immortalize in your private altars. Essays by Brooks Landon, Michael Joyce, Eurudyce, Curtis White, David Blair, Larry McCaffery, Ronald Sukenick, Takayuki Tatsumi, Martin Schecter, Mark Amerika, Lance Olsen, Steven Shaviro, Harry Polkinhorn, Raymond Federman, Harold Jaffe, and Don Webb.
From the editors' "Introduction"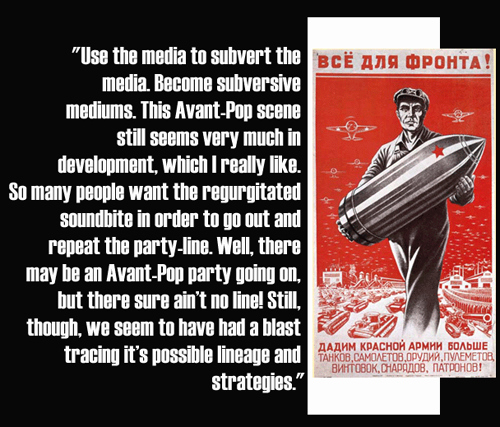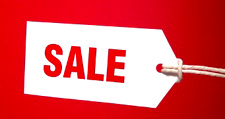 Humor & Eroticism in Advertising
Maria Cristina da Silva Martins
(translated from the Portuguese by Lyn Mário T. Menezes de Souza)
1995 Trade paperback: 154 pages
illustrated ISBN 1-879691-28-0
$20 plus shipping/handling
on SALE, via our Amazon.com outlet store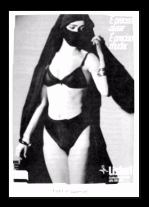 This book explores the aesthetic and political dimensions of Brazilian print advertisements and how these function to activate desire and maintain the cyles of consumption in late-capitalist society. The mutal interpenetration of both visual and verbal languages and that which they are taken to represent form a seamless web of signs whose driving forces, humor and the erotic, have been effectively harnessed in order to maintain the status quo in post-industrial mass societies.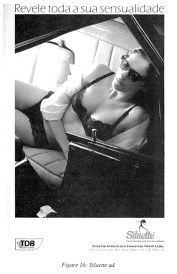 It is no longer a question of discovering, via Jakobson, that the poetic function is what activates the language of advertising, as in the famous paronomasia "I like Ike," where the sound form reinforces the propagandistic content of the expression. It is now a matter of postulating a perceptual shock provoked by the intrusion, during the creation of the advertisement, of certain cultural series in a state of emergency or risk... Using as her point of departure advertisements published in Brazilian magazines in the eighties, [Cristina Martins] shows how the humor/eroticism relation, inserted in the connections between the verbal and the visual, unleashes, in a non-simplistic and unusual manner, political and aesthetic implications between the advertisement and its cultural context. From the Introduction by Amálio Pinheiro July 1994.
See a gallery of contemporary ads from Brazil by clicking the image here: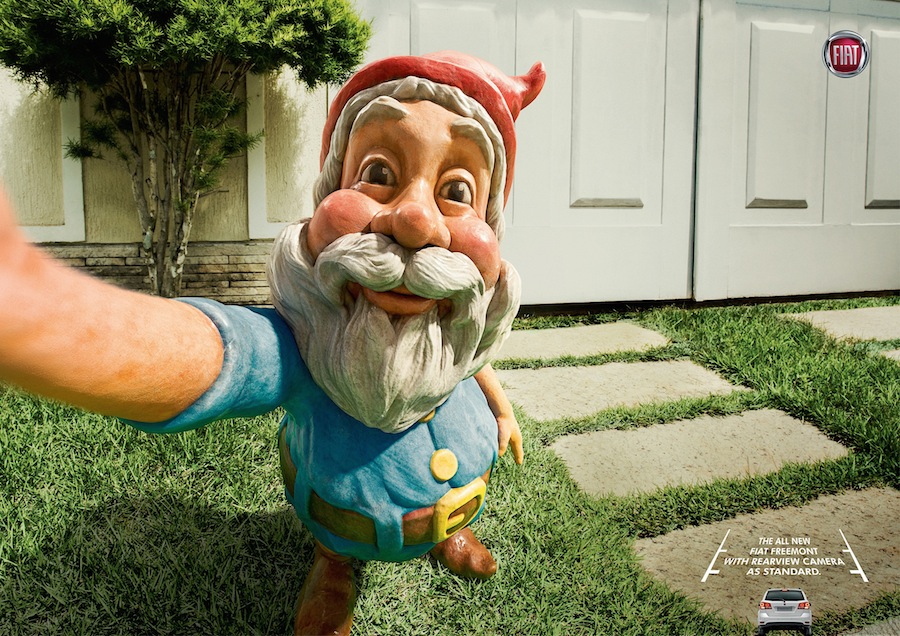 :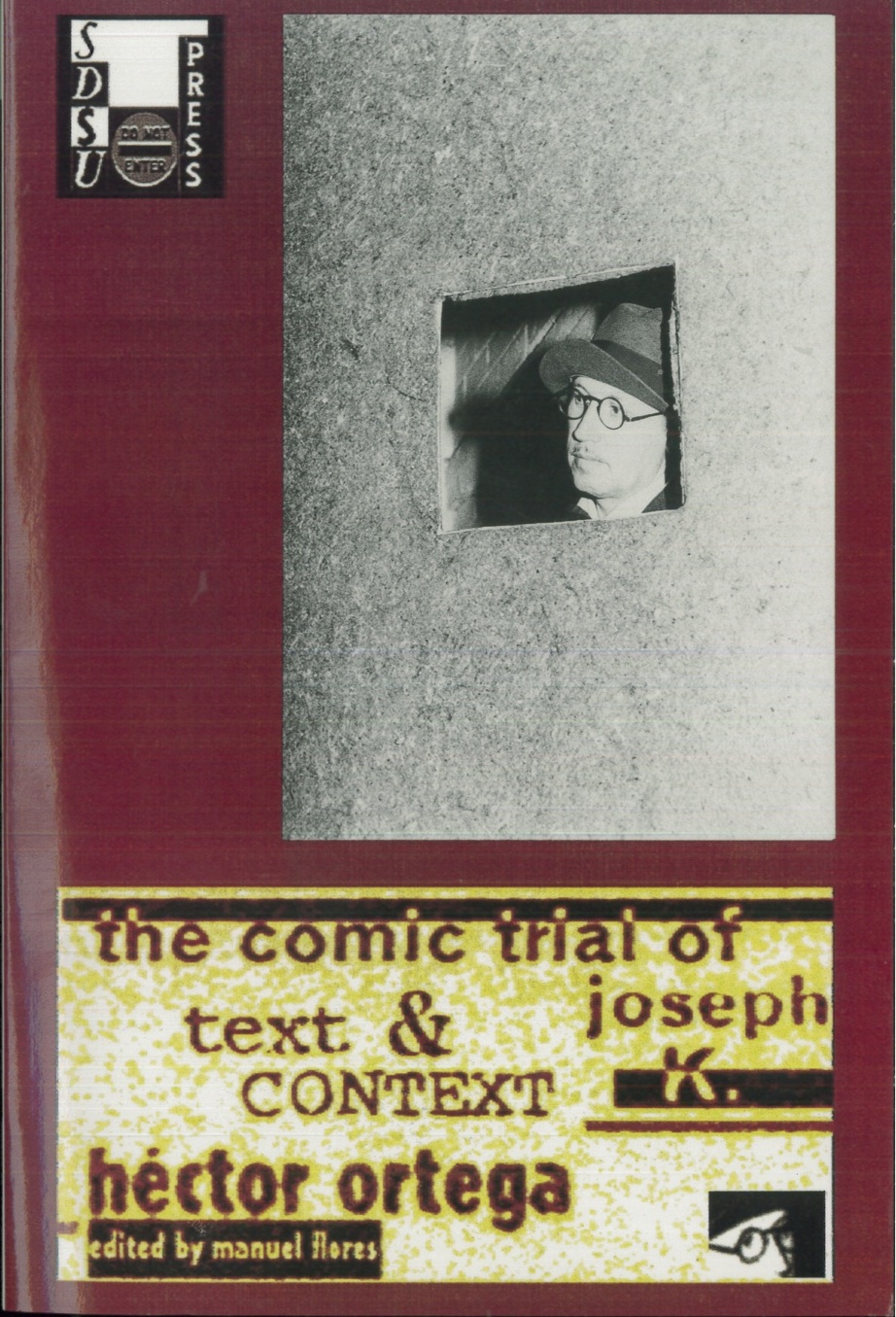 The Comic Trial of Joseph K.
Text and Context
Héctor Ortega
edited by Manuel Flores
ISBN 1-879691-40-X
1996
Paper/ illustrated
US $22.50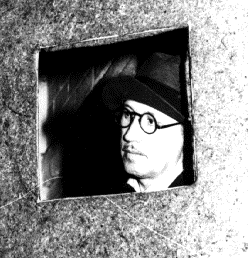 Based on The Trial by Franz Kafka, this work contains the play script written by Héctor Ortega as well as documentation of the original performance, previously unpublished artworks by scenographer José Luis Cuevas, a prologue by Augusto Monterroso, critical essays on the subject of humor in Kafka by Héctor Ortega, Hugo Hiriart, Manuel Flores, and D. Emily Hicks, and a general introduction by Harry Polkinhorn. Designed for the general reader interested in theatre, Latin American Arts in general, Border Performance Theory and more.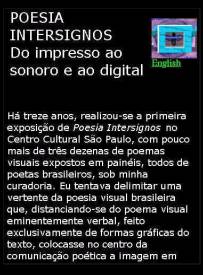 Poetics & Visuality: A Trajectory of Contemporary Brazilian Poetry
Philadelpho Menezes (translated from the Portuguese by Harry Polkinhorn)
1995 Trade paperback: 232 pages
illustrated ISBN 1-879691-29-9
$17.50 plus shipping/handling
Poetics & Visuality offers an account of the development of extreme poetic practices in a country known for its commitment to experimentation. This richly illustrated history begins with spatialism, to which concretism comes as a corrective ordering in the early 1950s. The "visual poetry" of the last decades is cogently theorized as intersign poetry (collage, package, montage poetries), a movement that has drawn international attention.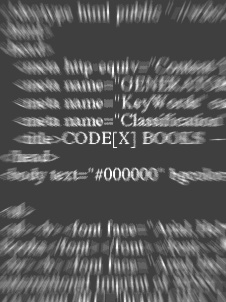 The Tyranny of Data
Arthur Getis
Trade hardback/ pages: 52 / $15 plus shipping/handling
ISBN 1-879691-37-X
1995
The Tyranny of Data traces the manifold links between institutional and scholarly practices in the exciting field of contemporary geography. In 1995 Professor Getis was honored by SDSU's Graduate Division and Research as the University's tenth University Research Lecturer. The lecture he delivered was entitled "The Tyranny of Data" and is reproduced here, along with Getis's "Scholarship, Leadership, and Quantitative Methods," which touches on many related subjects.

Two-Way Street: The Paulista Avenue, Flux and Counter-Flux of Modernity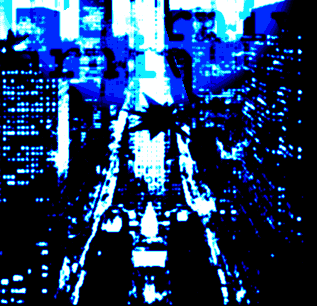 Marta Bogéa
(translated from the Portuguese by Karen Currie de Carvalho)
1995 Trade paperback: 130 pages
illustrated ISBN 1-879691-27-2
$20 plus shipping/handling
Two-Way Street presents Sao Paulo's Paulista Avenue from "the other side of the street." Bogéa offers a semiotic and genealogical analysis of the richly varied architectural styles of this major world avenue. Urban space is seen as a coded form of communications network, whose fuller message emerges upon critical examination.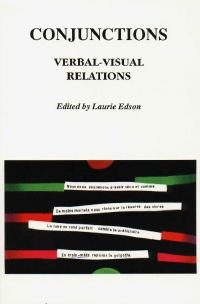 Conjunctions: Verbal-Visual Relations
edited by Laurie Edson.
ISBN 1-879691-45-0
paper, 332 pp.
illustrated
US $20
This volume of original essays by an international group of scholars investigates verbal-visual relations, broadly conceived, in the modern period. The book explores, through a wide varity of theoretical and critical approaches, how thinkers in various fields--aesthetics, poetry, visual art, philosophy, and book illustration--have approached the problematic relationship between the verbal and the visual. Conjunctions honors the work of a pioneering scholar in the field of interarts studies, Renée Riese Hubert. Contributors include Michel Deguy, Judd D. Hubert, Claude Gandelman, Laurie Edson, Marjorie Perloff, Roger Shattuck, Georges Roque, Sydney Lévy, Anne-Marie Christin, Richard Vernier, Breon Mitchell, Steven Winspur, Roger Cardinal, Robert W. Greene, Eric T. Haskell, Harriett Watts, Willard Bohn, and Virginia A. La Charité. The book includes a biography and list of publications of Renée Riese Hubert.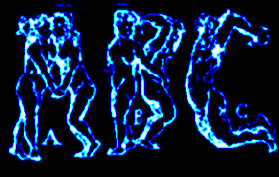 An ABC of Contemporary Reading
Richard Kostelantez
Paper/ pages: 284 / $20 plus shipping/handling/ illustrated
ISBN 1-879691-26-4
1995
Long regarded among the principal American critics and theorists of the avant-garde in literature and the arts, Kostelanetz presents a contemporary guide to reading vanguard literature. Recalling the purpose of Ezra Pound, Kostelanetz guides the reader to an "acceptance and understanding of radically new art."

sdsu press main menu