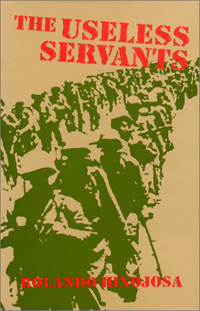 WORLD LITERATURE IN REVIEW: ENGLISH
Rolando Hinojosa. The Useless Servants. Houston. Arte Publico. 1993. 191 pages. $17.95.
Rolando Hinojosa ends Korean Love Songs: From Klail City Death Trip (1978), his early collection of autobiographical war poems, as follows: "It's over. Or it is for me, anyway; / I'm leaving . . . / No more deaths and no more killing; not by these hands . . . . // It's back to Klail, / And home. Home to Texas, our Texas, / That slice of hell, heaven, / Purgatory and Land of our Fathers." He reprises these lines as the denouement of The Useless Servants, the latest installment in the "Klail City Death Trip Series." More on this matter below.
Hinojosa's title comes from Luke 17:10: "Well, will we then be like the useless servants who did nothing more than that which was commanded of us?" The tragedy here is that the answer to this question is plainly "yes." Returning to Korea's battlefields, readers follow Hinojosa's alter ego Rare Buenrostro to the United States' "forgotten war." Fifteen years later, the story is the same but the literary genre has changed, from poem to novel--a compelling doctoral thesis in American literature might map the circuitous, dynamic metamorphosis (personal and literary) leading from Korean Love Songs (1978) to The Useless Servants (1993).
Our Chicano literary warehouse is teeming with tales which picture the ravaging, alienating consequences of ethnocultural warfare. Here "war" is largely symbolic, the military a synecdoche for conflict. Richard Rubio (Jose Antonio Villarreal, Pocho, 1959) joins the Navy as a sanctuary from Southern California-style racism; George Washington Gomez (Americo Paredes, 1990) opts for the cozy fascism of a domestic intelligence agency (the FBI?), infiltrating Mexican American labor-rights groups in Texas. Even those works which explicitly fall under the rubric of American war fiction like Joe Rodriguez's Vietnam drama Oddsplayer (1989) are largely psychodramas played out on and off the battlefield. The Useless Servants is unique in that it plainly renders the experience of a Texas Mexican in the Korean conflict: "No heroes; just men in combat."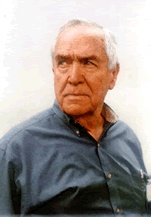 Hinojosa's prose is low-angle film verite "stuff" shot from the grunt's eyes outward; the novel unfolds as the wartime journal of a Texan soldier trying to survive in the alien "shit"-filled acreage of Korea (Hinojosa's fixation on feces recalls George Orwell's Homage to Catalonia). The novel is written with a studied economy and detachment; laced throughout with military acronyms, Rafe Buenrostro's soldier's story cannot be called introspective. In fact, when we read that Buenrostro "feel[s] very tired," it is a relief--the relentless jargon relents for a brief interval. These moments are few and far between. When not coping with a land "like a house made of shit," Hinojosa lucidly charts the surreal mechanics of international conflict with armed-services PR men eager to "stage [valiant soldiers] for the newspapers" and "folks back home."
Where the novel ends in "hell, [in] heaven," it begins with an excerpt from Plato's Republic: the heralded chained voyeurs allegory on the perils of representation. The immediate rationale for its appearance here is clear: like chained, "useless servants," American servicemen died following orders which more or (more often) less corresponded to what was seen--with puppeteerlike generals calling shots from the rear. The life of artillery men ("artys") is particularly bizarre, repeatedly sending tons of missiles to coordinates where the enemy may or may not be. Plato's cave fire and the Korean battlefield illuminate each other nicely.
Let me close by forcing one last analogy, as expected, perhaps, as it is informing: Faulkner's voice too echoes through Hinojosa's entire series--the trip from Yoknapatawpha to Hinojosa's Belken County is less than a thousand miles as the crow flies. The studied effort at intertextual dialectics set up between volumes in the Klail City Death Trip Series is as dense and electric as some to be found in Faulkner's oeuvre. One last note: Hinojosa, like Faulkner, can be exasperating when it comes to racial issues; in our age of heightened sensitivity, the "gook" and "jap" references which dot The Useless Servants will (and should) disturb some readers.
Hinojosa's declaration via Buenrostro ("it is over") is, of course, a lie. Cathartic deliverance via writing notwithstanding, Hinojosa cannot escape the sadomasochistic relationship most of us share with Memory. Hinojosa continues writing as he continues to remember, continues to remember as he continues to write. The cacophony of nightly artillery barrages lives on within the veteran soldier's psyche.

William Anthony NericcioSan Diego State University


Copyright of World Literature Todayis the property of World Literature Today and its content may not be copied or emailed to multiple sites or posted to a listserv without the copyright holder's express written permission. However, users may print, download, or email articles for individual use.
Source: World Literature Today, Winter95, Vol. 69 Issue 1, p139, 2p
Item: 9504254171